Buy pet products online through our boutique store
The special, furry ones in your life deserve something special to match. Our pet boutique has everything your little companions could dream of - and more. From fashionable outfits to step out in style to organic skin care and stylish bedding, an entire range of amazing animal-centred products and pet supplies is all under our roof. We simply adore bringing you accessible, gorgeous things that any doggo, kitty, or four-legged creature will love. Play, sleep, outings, and yummy treats are 'furever' here for your friends, with dedicated delivery direct to your door!
Accessible pet supplies online – now with Afterpay
Whether you're in search of fun toys, organic pet products, or skin care solutions that safely care for nicks and scratches, you'll find it here. While our items are in a league of their own, you won't have to jump through hoops to secure them for your furry friends. Our payment options include Afterpay, giving you the option to buy pet products online now, and pay later. What's more, the hassle-free experience of shopping online in our boutique is smooth-sailing, straight to your door.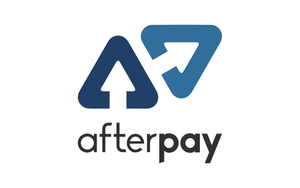 Buy Now - Pay Later
We are happy to announce that we are now an approved merchant of Afterpay. 


Payment options have never been easier, you can now BUY NOW & PAY LATER with AfterPay
An eye for unique style and quality
We lend plenty of expertise and thoughtfulness to curating our collections. Every corner of our online pet products store is devoted to infusing your four-legged pal's life with comfort, style, all the things that'll have them jumping for joy. A healthy, thriving life is what we love to see in all the domestic babies out there - and we proudly provide all the means to enjoy priceless moments with your previous one. All in all, Furevables is a complete lifestyle solution for you and the adorable animals in your own world - and it's all here at your fingertips.
With Australia-wide shipping, Furevables are whisked away to your corner of Australia in no time. Something tells us that your pets will love them as much as we do.